About Us |
Part of the Parramatta and Western Sydney community since 1986
Parramatta Community College has been at the forefront of community education in the region since 1986. We are for social purpose (not-for-profit), a Registered Training Organisation (RTO 90276), and a member of Community Colleges Australia. We focus not only on quality education for all, but also on ensuring that our training is accessible.
We educate for life. This means we provide adult education opportunities that includes developing personal interests, through to upskilling or reskilling for work and career. The College also provides part or fully funded training for community members that may be facing barriers to training.
Flexible, accessible and focused on delivering important life skills to the community, the College delivers courses that benefits our community in the following areas:
Leisure and Life
Computer Training
Professional Development
Qualifications/Skills Sets
Languages – including English
Why Choose The Parramatta College?
Not for profit
Locally based training for those who live or work in Western Sydney
Quality trainers and facilities
Nationally Recognised Training
Flexible and custom training programs
We are COVID SAFE!
Parramatta Community College Board of Directors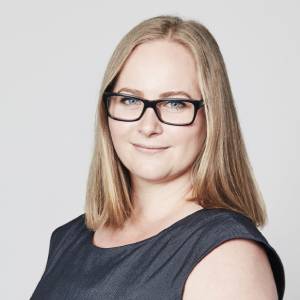 ALEX FLORIO
Alex Florio has worked in various roles within the financial services industry. Alex currently works in Australia's most recent start up Life Insurer. Alex has a Graduate Certificate of Applied Finance and is about to graduate her Masters in Applied Finance at Western Sydney University.
---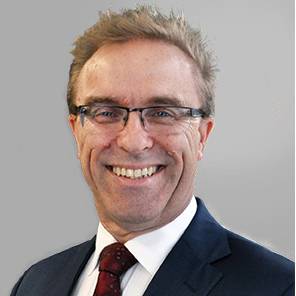 STEPHEN JENKINS
Stephen Jenkins is a Partner of MadisonMarcus law Firm specialising in Intellectual Property and Commercial Law. Stephen has over 30 years of practice experience having previously been the Managing Partner of Matthews Folbigg, for five years, being a law firm of in excess of 75 staff. Stephen holds a Bachelor of Laws from University of Technology Sydney, is a Graduate of the Australian Institute of Company Directors and is a member of the Intellectual Property Society of Australia and New Zealand. Stephen's Board roles include seven years as a Board member of the Westmead Medical Research Foundation with three years as Chair of the Finance and Risk Committee. Stephen presently holds a Board position with Permadec a formwork and construction company in the civil contracting industry. Stephen has been a director of the Parramatta College since 2016.
---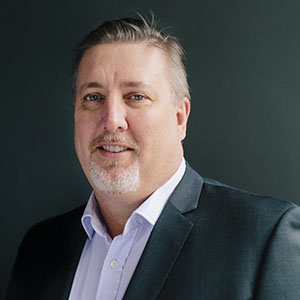 LUKE MAGEE
Luke Magee has worked internationally as an IT consultant throughout Australia the UK and Switzerland. He has dealt with the complex requirements of SMEs, multinational corporations, and Government department's delivering innovative and industry best practice solutions. Luke's formal qualifications include BEc, MBA, GAICD. Luke has been a director of the Parramatta College since 2019.
---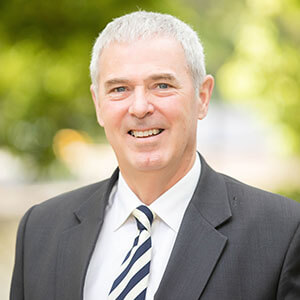 MIKE SMITH
Mike is a founding partner of Smith Hancock , Chartered Accountants , which has operated in Parramatta since being established in 1994. He has over 35 years of experience dealing with corporate insolvency and business reconstruction. Mike has a Bachelor of Economics from The Australian National University and is a Chartered Accountant. Mike has been a director of the Parramatta College since 2020.
---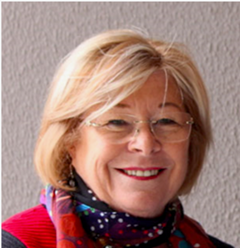 SUE WALSH
Sue is a System and School Learning Consultant and has led a system of schools, with 45,000 students and 5,000 teachers while holding the positions of Deputy Executive Director of Schools and Director of Learning until 2019. Sue is now a keynote speaker at National and International Conferences as an education expert. Sue's recent engagements include working with Auckland University and has just co-developed and launched the Clarity Learning Suite an online professional learning suite for teachers and leaders. Sue is a proponent of continuing education and has recently graduated from Cambridge University completing their Advanced Leadership Program. Sue currently serves on a number of NFP Boards and Advisory committees and became a director at the Parramatta college in 2020.
Parramatta Community College CEO
MONIQUE KNIGHT
Monique Knight is the CEO of Parramatta Community College and has been with the organisation for 6 years. She has over 13 years of experience in managing another very successful registered training organisation, The Hair and Beauty Academy in Penrith. Monique is also a keen student herself having experienced all sides of education. She holds a Certificate IV in Training and Assessment and a Certificate IV in Business.
Marketing and Programs Manager
MERVEN VIRUEDA
Merven has an eclectic work experience with 20 years in the marketing, sales and entertainment industry. He's a passionate and creative marketer who has helped various businesses maximise their ROI and lead generation. Merven has worked with businesses which include hotels, home builders, educational services, NGOs, FMCG, nightclubs / pubs, and e-commerce. Merven's formal qualifications include a Bachelor of Marketing from The Australian Catholic University and an Advanced Diploma of Music Industry Business from NSW TAFE.
Quality Assurance and Compliance Manager
GLEN COATES
Glen has a refined business acumen and detailed knowledge of the Hospitality and Educational industry including AQF, NVR, AQTF and VET. He has been a Director of Studies within several established RTO's and the COO & Principal of an RTO strengthening the company's performance targets and financial budgets through, development and delivery of high-quality products and services. Glen's formal qualifications are Graduate Certificate in Management, Diploma of Quality Auditing, Diploma of Vocational Education and Training, he is also a MAICD, FIML, AMAMI and a JP.
We are proud members of Community Colleges Australia
Read about our organisation's strong local history here

Awards & Recognition
Winner of the "Most Outstanding Education Service" category at the Parramatta Local Business Awards 2021, 2017, and Finalist in 2018, 2022
Finalist at the 2021 NSW Training Awards for "VET Trainer / Teacher of the Year"
Finalist at the 2021 Western Sydney Awards for Business Excellence (WSABE) for "UNE Excellence in Education, Training & Careers"
Finalist at the Zest Awards 2017 for "Exceptional Community Partnership in an LGA"
Judge for the Western Sydney Awards for Business Excellence (WSABE) for the Excellence in Education category 2016, 2017 and 2018
Our student Dimitri Galouzis was a finalist for the Community Colleges Australia Student of the Year award 2017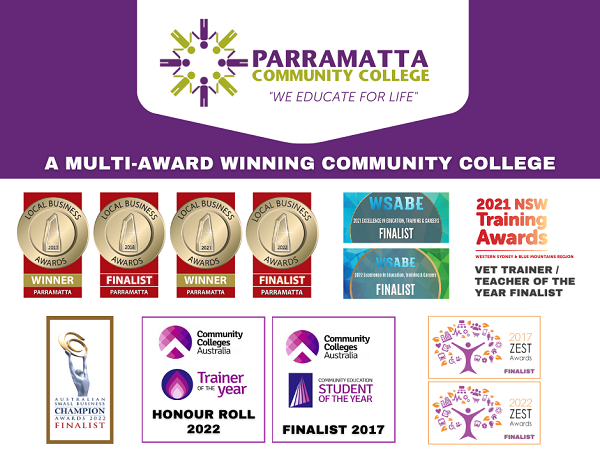 Not for Profit Organisation
We are a Not-for-profit organisation and as such we are registered with the Australian Charities and Not-for-profits Commission (ACNC):
Member of:
Our Partners include: